The social, economic and environmental opportunities from transitioning our homes, businesses and communities to renewable energy are significant.
The adoption of available 'transition-enabling' technologies such as home solar, home storage batteries and electric vehicles (EVs) by individuals, households and businesses is growing rapidly.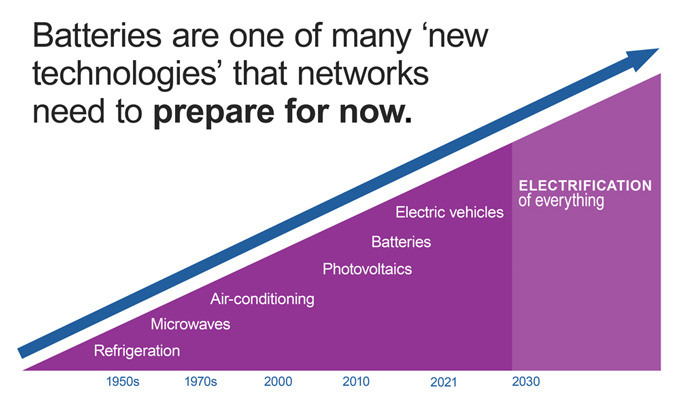 While adoption and connection to the grid of technologies presents many new opportunities, it's also creating numerous complex challenges for different stakeholders to address to ensure a smooth energy transition and to minimise requirement for new investments. To do so, stakeholders need answers to critical 'consumer' questions, including:
What is the level of household and business awareness of these opportunities, and how do they perceive them?
What is required for them to adopt enabling technologies?
How will they use them and what impact will this have on users, the energy system and different stakeholder groups?
What incentives and support will encourage different user behaviours and habits, and how do they effect different stakeholder groups?
How can we maximise social, environmental and economic impacts using these technologies?
What new unintended consequences, inequalities or disadvantage will they create and how can these be addressed?
Importantly, early technology adopters' motivations and behaviours may be very different to the majority of Australians. Understanding how 'future users' feel, about these technologies, their likely behaviour, effective incentives and the longer-term technology adoption impacts are becoming urgent questions for industry and government to answer.
The Global Change Institute is working with a range of motivated industry, government and community partners on initiatives that seek to expedite global energy transition by providing clear evidence-based answers to critical household, business and community energy consumer and technology user questions.