22 March 2021
The building blocks of life -- proteins
GCI staff were treated to a behind-the-scene tour and introduction to the UQ Protein Expression Facility by PEF Director Professor Linda Hwee-Lin Lua and assisted by PEF research specialist Dr Tayo Adeniyi. PEF is widely recognised as Australia's leading protein research facility, specialising in recombinant protein production.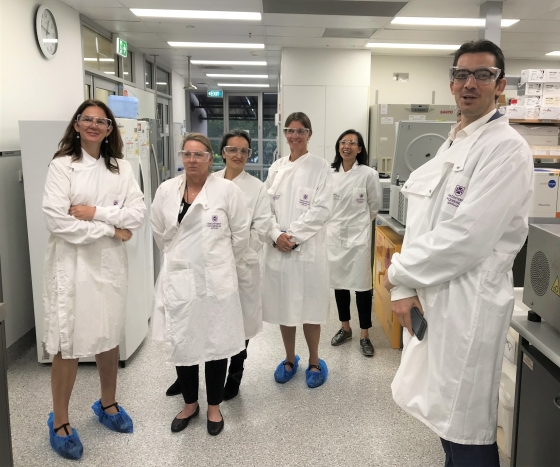 19 March 2021
How to get the most out of research when universities and industry team up
GCI Director Professor Rachel Parker co-authors article about research collaboration for The Conversation, which argues productive relationships do not occur organically.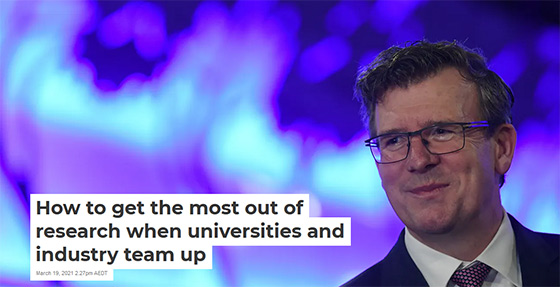 12 March 2020
Digital Health Network
This GCI designed and facilitated Digital Health Network workshop focused on rich and productive collaboration between diverse disciplines and external partners including industry, and government. Drawing on UQ's research excellence in the digital health space, the objective was to create a foundation for effective collaboration which enables diverse stakeholders to explore possible futures and design programs of research that will address strategic health challenges. For more information contact: GCI Innovation Broker Dr Laura G. Carrascosa.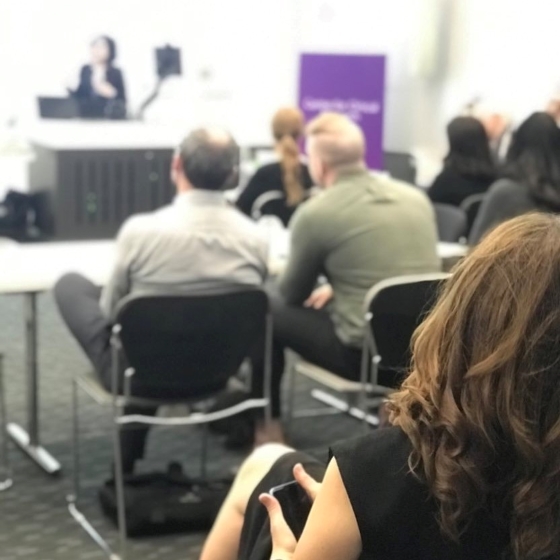 10 March 2020
Future of Work and Workplaces
The GCI Team brought a small group of UQ experts together from a broad range of disciplines that are examining the Future of Work & Workplaces to explore the key issues that need to be addressed over the next 10 years by organisations, workers, policy makers, regulators and financiers. The facilitated session identified the broad range of key factors driving the current and anticipated changes to the way we work, where we work and what we do, and identified areas where UQ can collaborate with partners to help ensure we a future with productive, equitable, secure, safe and meaningful work. For more information contact GCI Innovation Broker Alex Blauensteiner.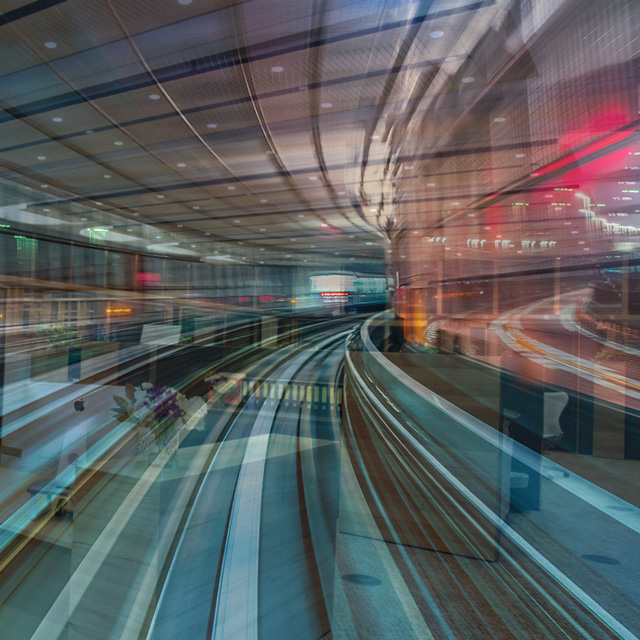 8 March 2020
Celebrating International Women's Day
Global Change Institute Innovation Broker, Laura Garcia Carrascosa, proudly joined Professor Geoff McColl, Executive Dean of the UQ Faculty of Medicine; Professor Karen Moritz, Associate Dean of Research, Faculty of Medicine; and UQDI Staff, Dr Georgia Mori, Dr Snelahta Kumari and Dr Stacey Cole to celebrate International Women's Day at the Diamantina Institute. International Women's Day is a global day celebrating the social, economic, cultural, and political achievements of women -- all united this year under the banner: Choose to challenge. Laura shared her personal story and reflected on some of the challenges she has faced in her career.
A pleasure to be back to my dear #UQDI to celebrate with them the #IWD21 @TRI_info. So many inspirational stories and lot to think about and change. https://t.co/lWkZkqZpx0

— Laura G. Carrascosa (@lau_gcarrascosa) March 8, 2021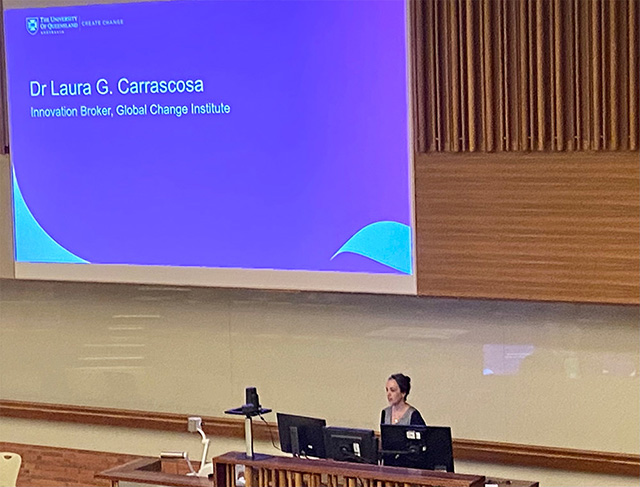 3 March 2020
GCI Innovation Broker Dr Petra Lundgren provided the keynote address at the Network of Interdisciplinary and Transdisciplinary Research Organisations -- Oceania workshop. Dr Lundgren addressed how funders could invest in change through active management and engagement with the research they fund.
23 Feb 2020
Moreton Bay – fast-tracking population and jobs
As part of GCI's focus on driving UQ's Next Generation Workplaces and the Future of Work research, GCI's Alex Blauensteiner was keynote speaker at the Suburban Alliance's Moreton Bay – fast-tracking population and jobs industry breakfast. Alex joined Moreton Bay Regional Council CEO, Greg Chemello, CEO of The Mill Precinct, Stuart Pickering, and Head of the University of Sunshine Coast's Moreton Campus, Dr Karen Becker, to discuss how organisations are responding to COVID 19 in regards to where and how their staff work, and how organisations are thinking about their operational locations and work environments moving forward.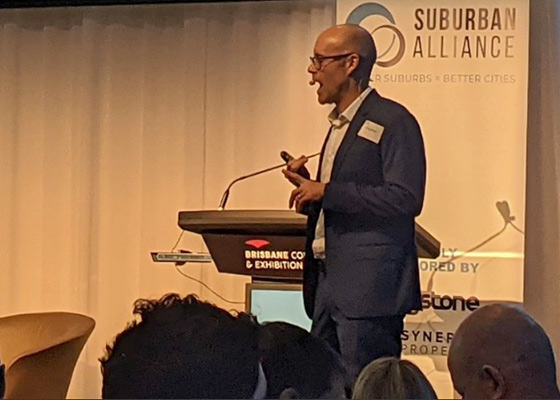 17 Feb 2020
The Queensland Government's Environment and Science Portfolio: Linking policy to research
Professor Karen Hussey, Deputy Director General Queensland Department of Environment and Science, visited GCI to brief UQ researchers on Queensland Government policy within the environment portfolio. A respected political scientist and economist – and inaugural director of the UQ Centre for Policy Futures before taking up her current role with DES – Professor Hussey's research focuses on policies, institutions and governance arrangements for sustainability.