Director
Professor Rachel Parker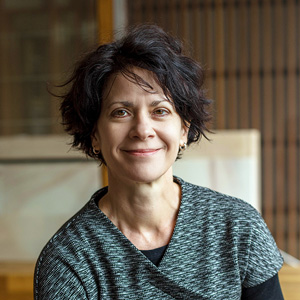 UQ Global Change Institute Director Professor Rachel Parker's research focuses on the business and social dimensions of uptake and diffusion of science and engineering research across the economy and the creation of new economic opportunities from new technologies.
Formerly Director Centre for METS Business Innovation at QUT and Director Strategic Growth in the Institute for Future Environments QUT. She is also Leader of the Industry Translation Capability and Chief Investigator in the recently awarded ARC Centre of Excellence in Synthetic Biology.
During the past decade, Rachel has held leadership positions within the university sector, as Associate Dean Research at QUT Business School and Dean Research Development in the Division of Research and Commercialisation QUT. In these roles she has coordinated major research investments aimed at delivering impact of university research beyond academic communities and facilitating industrial translation activities to maximise the benefit of science and technology to the economy and society.
In 2018, Rachel was a member of the social sciences panel for the ARC Research Engagement and Impact assessment exercise. In 2015 she was invited to appear as an expert witness before the Senate Economic References Committee inquiry into Australia's innovation system. She has worked as an advisor on knowledge transfer activities for several public organisations.
She has led large-scale multi-disciplinary partnerships across multiple research funding categories including ARC, CRC and commercial research. She has been a Lead Chief Investigator on three ARC Discovery Projects and a Chief Investigator on four ARC Linkage Projects and the Centre of Excellence in Creative Industries and Innovation.
Her publications appear in leading international journals in the field including Economic Geography, Sociology, Regional Studies, Industrial and Corporate Change, Environment and Planning A, Organization Studies, Entrepreneurship Theory and Practice and Work, Employment and Society.  Rachel's top ten publications are in the top ten per cent of most influential journals in the field (SCOPUS). In addition to academic publications, her research on industrial innovation has been published in the Australia Higher Education Supplement and The Conversation.
Rachel's leadership roles have involved the development of impact pathways including the coordination, design and delivery of workshops with industry and government to maximise industry awareness of emerging industrial opportunities as well as the barriers to adoption and industry development within particular sectors, sub-sectors and niches.
Drawing on her links with government, industry associations and Growth Centres, Rachel develops collaborations to design policy solutions to overcome barriers to industry transformation as well as strategies for collaboration and coordination to support future industry growth opportunities.
Rachel is regularly invited to present to industry and government. During the past two years she presented at ten major mining industry events, including the Global Mining Group Future of Mining conference and the AiGroup, Technology Transformation in Mining breakfast. In 2019 she was a member of the Future of Workforce Skills in Mining panel at the Austmine national conference. She is the Technology Leader – Business Systems for Mining3 and a member of the CRC Ore Implementation Council.
Top of page
Innovation brokers
At the core of the UQ Global Change Institute's strategic operations is a cohort of professional staff tasked with connecting, convening, and catalysing large-scale transdisciplinary research initiatives that attract external investment​. UQ Innovation brokers are skilled professional staff from diverse backgrounds who use collaborative and multidisciplinary approaches to enhance transdisciplinary practice, drawing on UQ's research strengths (disciplines, infrastructure, networks).
UQ Innovation brokers are responsible for:
Connecting researchers to Grand Challenges on the horizons of partners/stakeholders
 
Building collaborative partnerships to address global research challenges
 
Brokering by understanding the value and needs of researchers and their partners.

Petra Lundgren, PhD.
Innovation Broker
E: p.lundgren@uq.edu.au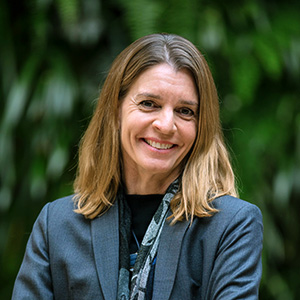 Petra joins the UQ team following five years of managing and directing strategic science programs for the Great Barrier Reef Foundation.
During this time, she established and managed a science portfolio focusing on restoring and building resilience of coral reef ecosystems.
Throughout a diverse career spanning research, government and not-for profit organisations, science has always been front and centre of her roles.
She has PhD in Molecular ecology and spent three years with the Australian Institute of Marine Science investigating the genetics of stress adaptation in corals.
Other career highlights include establishing the Marine Science for Management research grants in East Africa during her time with the Swedish development cooperation agency and providing species and ecosystem vulnerability assessments and scientific support during the development the first Reef 2050 Plan for the Great Barrier Reef Marine Park Authority. 
With a passion for incentivising collaborations around scientific solutions to global environmental challenges, she has always gravitated towards roles at the intersection of science, conservation, innovation and impact.
---
Jane Trindall
Innovation Broker
E: j.trindall@uq.edu.au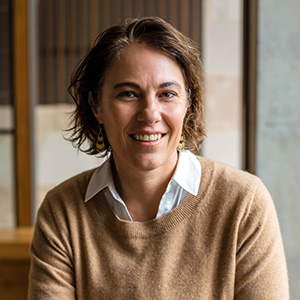 Jane is from a small regional community in the heart of one of Australia's most productive agricultural regions, and is passionate about Australia leading innovation for global food and fibre security.
For more than a decade, Jane has worked within the Australian agricultural innovation system, connecting scientists to industry to solve complex challenges and create exciting innovations for Australian agri-businesses.
Jane's education is in ecology, supply chains and business. She orchestrated the first Australian agricultural-wide project forming a collaborative research partnership with lawyers, software engineers, agricultural scientists, data scientists and economists to analyse the risks and opportunities of digital transformation to Australian agribusinesses.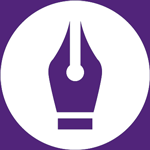 Register for Jane's eBulletin, outlining some of the latest innovation news and investment opportunities. Back-issues available online.
Top of page
Professional staff
Cathy Wardius
Engagement and Operations Manager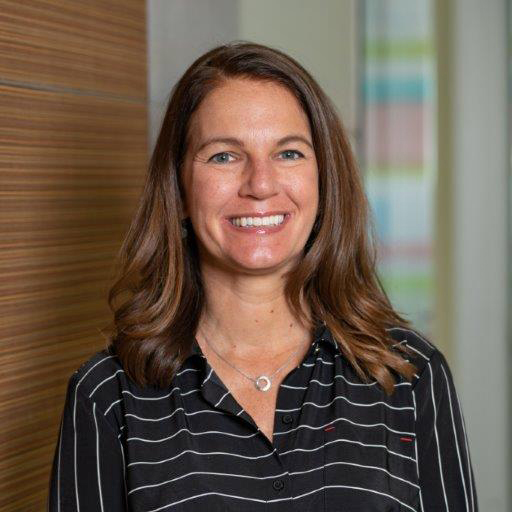 E:
c.wardius@uq.edu.au
Since 2009, Cathy has worked in management and stakeholder engagement roles in university research funding environments; before that she held positions in the pharmaceutical and health care sector in the UK and USA.
Her former roles include Business Engagement Partner for the Medical School at the University of Birmingham, where she fostered research collaborations and partnerships with major pharmaceutical, biotech and medtech companies such as Glaxo Smith Kline, Bristol Myers Squibb, Astra Zeneca and Pfizer.
Since joining UQ in 2019 and taking on the role of Research Development Manager at UQ Centre for Clinical Research, she has built trusted relationships with UQ researchers and developed strong transdisciplinary research networks across several UQ Faculties and Institutes and with partners such as Metro North and South, RBWH foundation, Herston Imaging Research Facility (HIRF), QIMR, Queensland and Australian Government Departments.
In addition to her engagement experience, Cathy has played a major role in strategic planning, performance monitoring and the development of project management systems across the Higher Education and Business Sectors. She also has extensive experience from the UK in the planning of research impact pathways and communication of the value of university research to society, economy, culture and the environment.
Michelle Claxton
Research Network Coordinator
E: m.claxton@uq.edu.au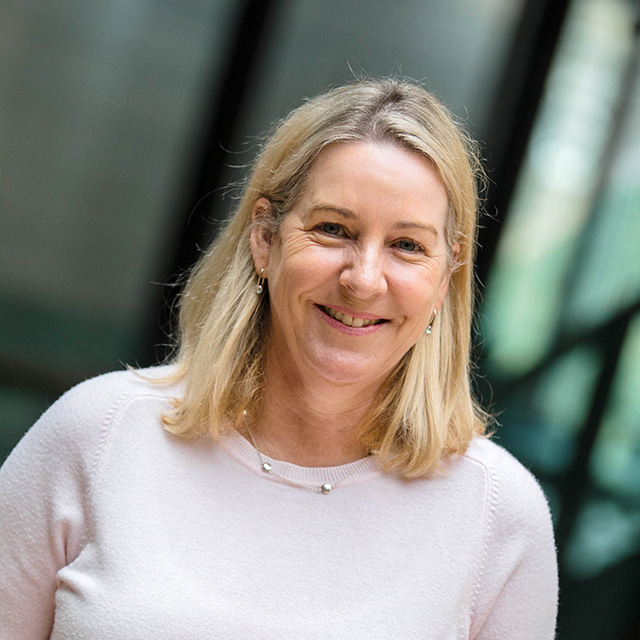 Michelle has worked across the university sector for many years in several core roles. She has extensive experience in student administration, human resources, finance and research.
During her time at GCI, she has administered funding agreements, research grants and coordinated the logistics for large-scale research projects.
With her knowledge of policy, processes and digital communication and systems, Michelle is currently responsible for the coordination and logistical activities of the Global Change Research Networks and Research Impact Nexus.
---
Ron Hohenhaus
Communications
E: r.hohen@uq.edu.au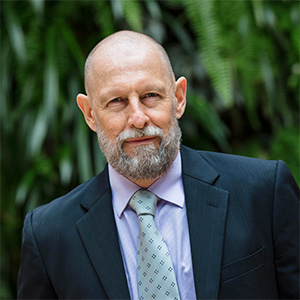 Ron Hohenhaus has worked as a UQ science communicator for more than a decade, including foundation communication roles at the Queensland Brain Institute, and the Queensland Alliance for Agriculture and Food Innovation.
As well as a BA (Journalism), Ron's professional background includes communications positions within both the Queensland and Northern Territory public service, as well as stints in publishing, advertising and broadcasting.
His creative outputs include work in theatre and radio, as well as freelance items for popular magazines and scholarly efforts about the American author and humourist Samuel L. Clemens (1835–1910).
At the Global Change Institute, Ron relies on his knowledge and experience to advise on communications strategy/operations, while overseeing social media and web content, strategic eDM campaigns, promoting Global Change Research Networks, articulating research impact stories and UQ research capability.
---
Top of page