Batteries will increase use of renewables, reduce emissions and address forecast energy supply challenges.
Household and community batteries are forecast to rapidly connect to the network in the coming years.
Without urgent attention to a range of battery adoption challenges, this rapid battery network connection will create significant network issues as well as social challenges.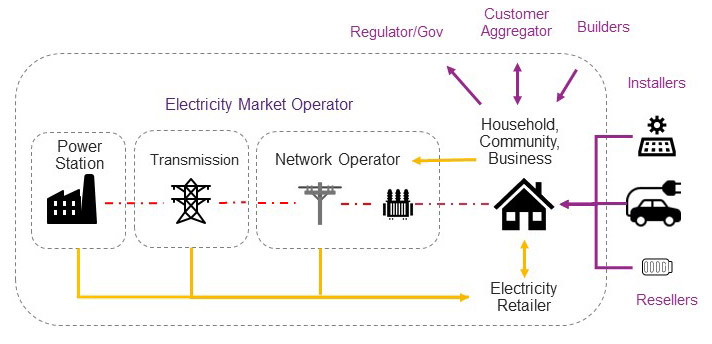 Addressing customer battery adoption challenges
More than 3600 MW of new large-scale energy storage will be required in Queensland over the next 20 years. (Source: Australian Energy Market Operator's 2020 Final Integrated System Plan)
A collaborative project is proposed to better understand & address customer-focused battery adoption needs and concerns to support three critical long-term outcomes.
Proposed project objectives

Increase battery uptake by households, communities & small business to increase solar benefits

 

Maximise battery application effectiveness in supporting grid stability & minimising energy costs

Protect households, communities & business during transition to dynamic market
Proposed target energy users and producers 
'Living Labs' could be established to pilot and learn from with any or all of the following energy consumer groups, all of whom are increasingly becoming energy producers.
Individual households 

Remote communities 

Individual small business

Urban residential communities 

Business precincts/parks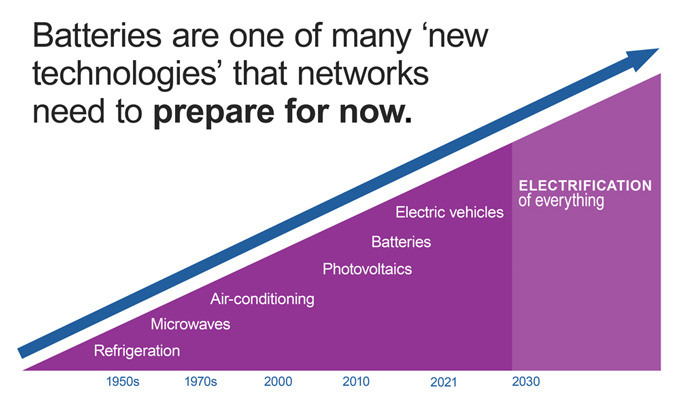 Battery Adoption Challenges 
Increased adoption of storage batteries can help address the emissions reduction, supply resilience and regional industry transformation challenges.
However, to enable a smooth adoption and connection to the electricity network of batteries by communities and industry, a range of barriers need to be addressed.
This is critical to maximise benefits and minimise unintended negative outcomes.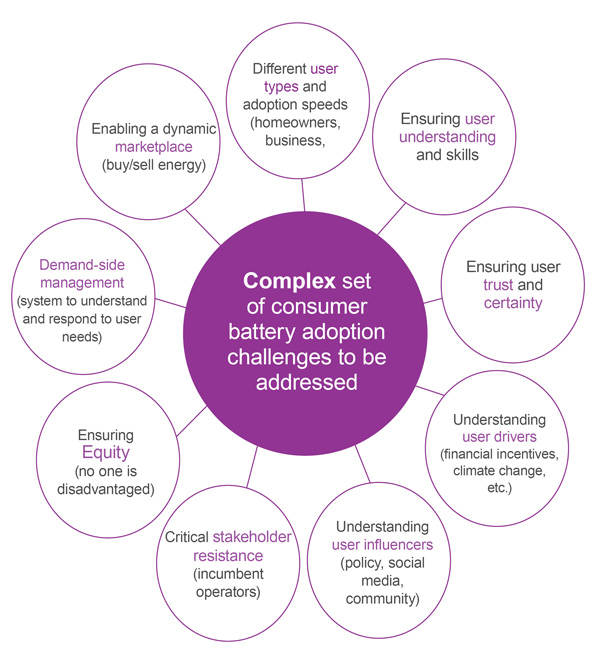 UQ and Partners
UQ is actively partnering with industry and government to develop solutions to a range of energy transition challenges. 
We have assembled a multi-disciplinary team to now address critical customer-focused battery adoption barriers. However, a collaborative approach with stakeholders is required to both identify and address the most important barriers. 
UQ seeks to partner and co-invest with other interested organisations to address these barriers to realise the commercial, economic and social benefits.
GCI Contact: Alex Blauensteiner