The Global Change Institute (GCI) is a unique Australian institute.
During its first decade of operations, the UQ Global Change Institute founded and administered world-class programs such as the XL Catlin Seaview Survey, the UQ Solar Research Facility at Gatton and ground-breaking online courses.
The institute worked across both public and private sectors and played an important role in creating and shaping the national and global dialogue on climate change.
Research at UQ is supported holistically across five strategic imperatives.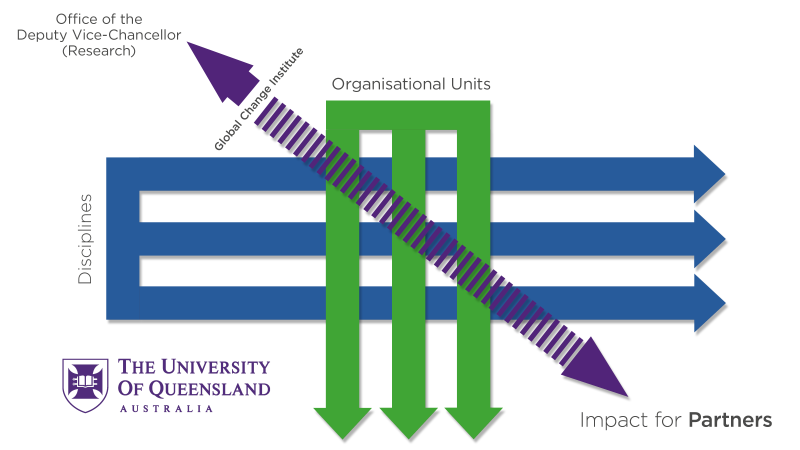 GCI's 2020 mission is to draw together expertise from across UQ, industry, government and the community to address grand challenges and build a strong Australia within a competitive global economy as well as:
Solving complex problems through transdisciplinary collaboration
Contributing to social and economic progress by nurturing the capability of academics to deliver change
Inspiring a generation to recognise the myriad of career pathways for problem focused research practice
Facilitating dialogue that is inclusive & harnesses diverse perspectives.
Five key impact themes have been established across UQ to focus investment and partnership opportunities:

These impact areas represent UQ's core strengths, capturing many of the key challenges and opportunities facing Australia.
GCI's Innovation Brokers are highly skilled professional staff, and often the first point-of-contact for industry, government and community members wishing to collaborate with UQ to address grand challenges.
Previous GCI web content
GCI's former website, with content covering the period 2015-2020, is available here.